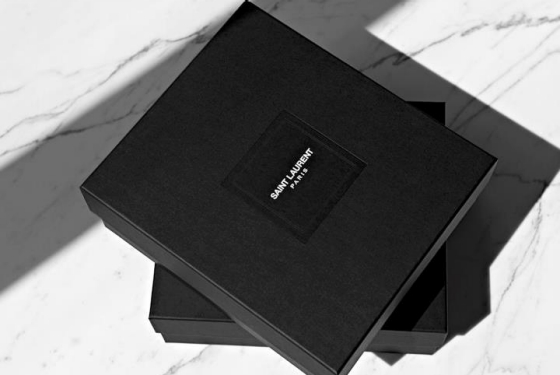 When I posted this image of the new Saint Laurent Paris logo on Twitter a week or so ago, the response wasn't good and the same is true of the commnts the brand received after posting the image on Facebook. 'Where's the iconography? This is not iconic,' one fan said, while another criticised the new look for looking like high street store Zara's.
But the response hasn't been all bad. At the launch of his new space in Selfridges on Tuesday Karl Lagerfeld told British ELLE that the change was just what Paris needs:
All of them, Dior and Hedi at Saint Laurent, are friends of mine, so I think it's a very good thing... Paris needs some new things, some stimulation... It's good for everybody. Competition is a healthy thing in life, especially in this business. I love the idea. I think it's interesting and it's important. Something fresh was needed.