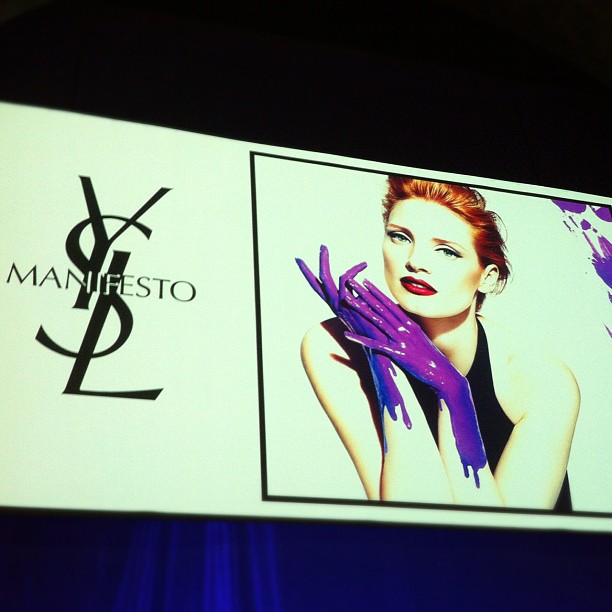 Back in June Jessica Chastain was announced as the face of Yves Saint Laurent's new fragrance, Manifesto, and yesterday the first image of the campaign was leaked online.
The above image is said to have been snapped at an internal presentation of the ads in Paris a few weeks ago and so far so good. The bright purple and dark red lips work beautifully against her much loved alabaster skin and red hair.
Are you impressed by what you see so far?