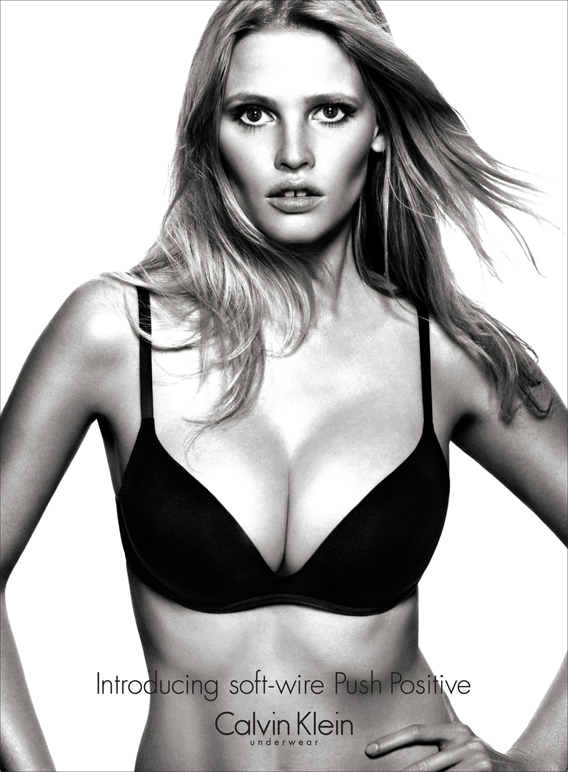 Today, it's hard to think of Calvin Klein without picturing Lara Stone and this morning the brand revealed yet another campaign starring the Dutch model but this time for their 'Push Positive' underwar range. As the name suggests, the campaign is all about the push-up bra so naturally, the Steven Klein-shot images showcase Stone's ample bussom in all of their glory.
The bras, which the brand are already declaring as 'today's ultimate wardobe solution', come with a butterfly shape crafted from innovative soft-wire technology that allows them to move naturally with the shape of the body.
According to the press release, the campaign is focused mainly on digtal media, which reportedy 'represents approximately 70% of the global media mix' that they're targetting and is 'expected to garner over 575 million impressions'. To accompany the images, the first week of September will see the launch of a special Cavin Klein Push Positive campaign on YouTube.