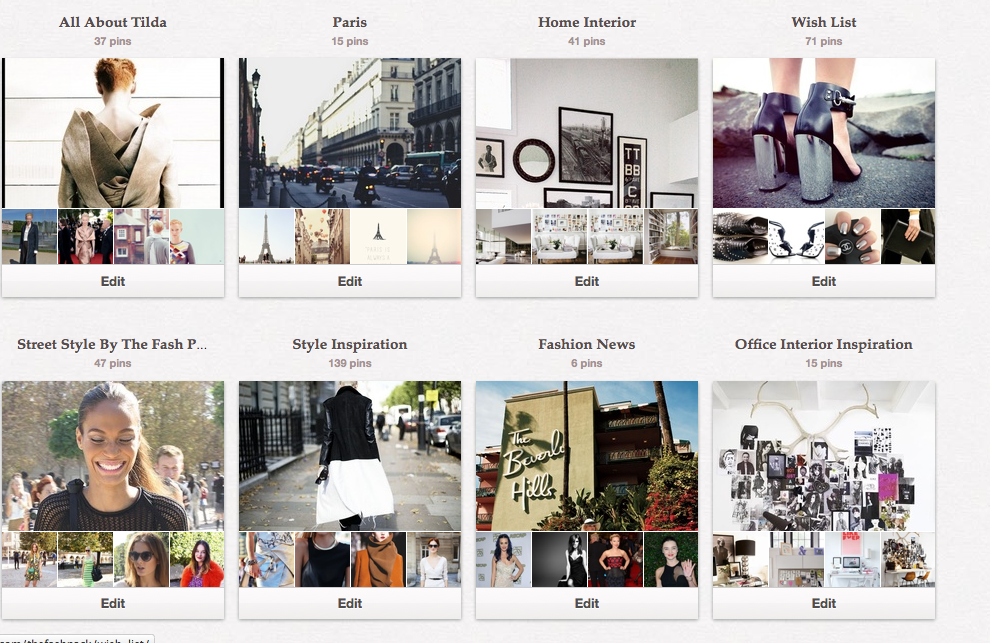 pinterest.com/thefashpack

Despite joining Pinterest reluctantly, I'm now addicted and by the sounds of it you are too. The third most popular social network platform has quickly grown into a real force to be reckoned with and now brands are seeing it as another area worth investing in. Mashable recently reported that the site has become a major traffic driver to e-commerce sites but nothing had been done to measure whether that actually results in sales. Now we know.
Shopify did some investigating and discovered that Pinterest refers as much traffic to retailers as Twitter and Facebook but people are 10% more likely to purchase something directed from Pinterest than any other social networking platform. This says a lot. Considering that Facebook drives more traffic to these sites, it suggests that there's something unique to Pinterest that drives people to actually want to purchase something rather than browsing.

Does using Pinterest make you want to shop?