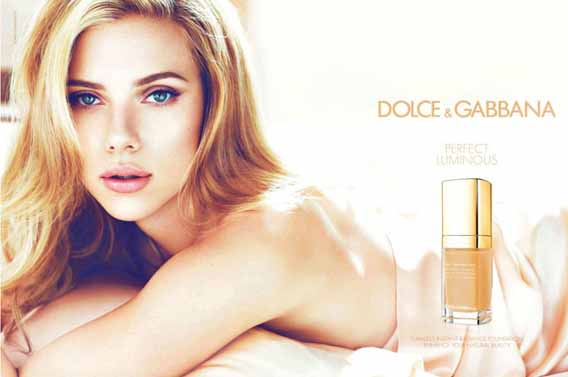 When Dolce & Gabbana first announced that Scarlett Johansson would serve as the face of their beauty line, it made sense. She epitomises the effortless sex appeal that the label is known and loved for but as their latest campaign shows, maybe it's time to go in a different direction.
Johansson appears stripped down in in the campaign on a light-flooded bed to showcase the brand's new perfect luminous foundation and was shot in Sicily while in town for their debut couture show earlier on this year. And while there's no denying that she does look beautiful in the ad, the shot feels stale and unmemorable because it doesn't steer too far from all of her other campaigns for them and this isn't the first time she's left me feeling like this.
If you cast your mind back to May you just might be able to remember her less than impressive US Vogue cover and I don't say that too be harsh. I generally wish that she moved out of her comfort zone and experimented with something that goes further than the sexy bombshell look that she's reluctant to give up but things aren't looking hopeful.
What do you think?