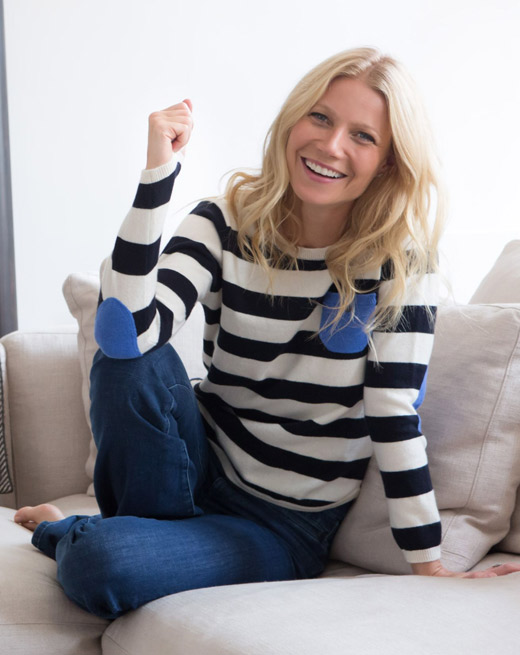 Gwyneth Paltrow for Chinti and Parker
As you would expect, Gwyneth Paltrow is a bigger seller for brands, which goes a long way in explaining why the likes of Tods and Hugo Boss have clamoured around to secure her to front her campaigns. Last week J. Crew confirmed that their website experienced an 8% increase in sales after they partnered with the actress on her website Goop and now Chinti and Parker is the latest brand to tap into her selling power.
The 39 year-old has designed two exclusive jumpers for her Goop website and the collaboration is part of a bigger project, in which she partners with leading brands on creating limited edition pieces for Goop. She's already worked with Rag & Bone, MiH jeans and Melissa Odabash so the British eco-conscious label is just the latest in a long stream of recent partnerships.