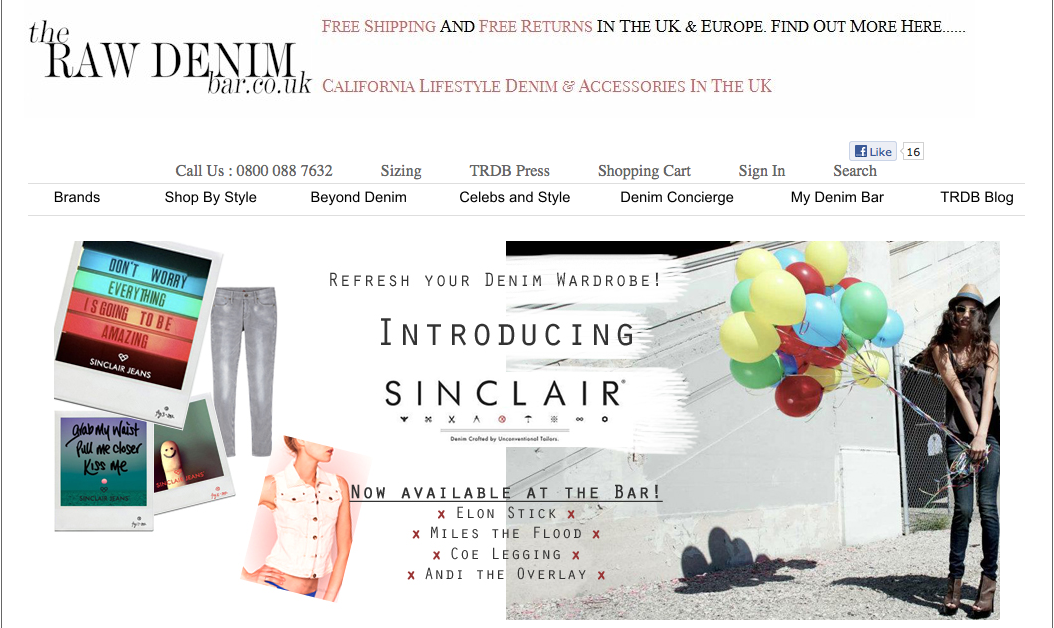 For as long as I can remember I've always had relatives send me denim from the States. For anyone with a body that deters even remotely from a boyish frame, finding jeans in the UK that actually fit around the hips without gaping around the waist is an ongoing struggle; and good sizing is something American brands have always done so well. Thanks to Wendy Montgomery and her e-commerce site, The Raw Denim Bar, your favourite US labels aren't so far out of reach.

The e-commerce site tackles the problem by bringing to the UK the best the States have to offer as far as cult denim brands go. 'A focus by the major retailers on only the largest and most established American denim brands meant that literally everyone was wearing the same trend styles each season,' she explained over email. So instead of working with labels like Citizens of Humanity or J Brand, The Raw Denim Bar works with younger labels like Kasil and Habitual to help deliver something different to the UK market, whilst also giving these brands an international platform. 'Since [we started], we have met a lot of customers who have become loyal followers of our brands, most importantly because each has their own tailoring technique and designs which makes them so special and refreshing.'

Aside from the brands on offer, what really makes The Raw Denim Bar special is their focus on the customer experience. Like Stylist Pick, after the completion of a short questionnaire, customers are sent four pairs of jeans selected by their team of stylists based on your preferences along with one wild card experimental style to try. All you do is send back the ones you don't want. Simple as that. If you're anything like me shopping for jeans, what with the harsh changing room lighting that deliberately emphasises your bad bits, tends to be on the traumatic side. In that way, TRDB's concierge service cuts that out and allows you to try pieces on in the comfort of your own home and along with pieces that you already own.

Have a look at my favourite picks from the website in the gallery.