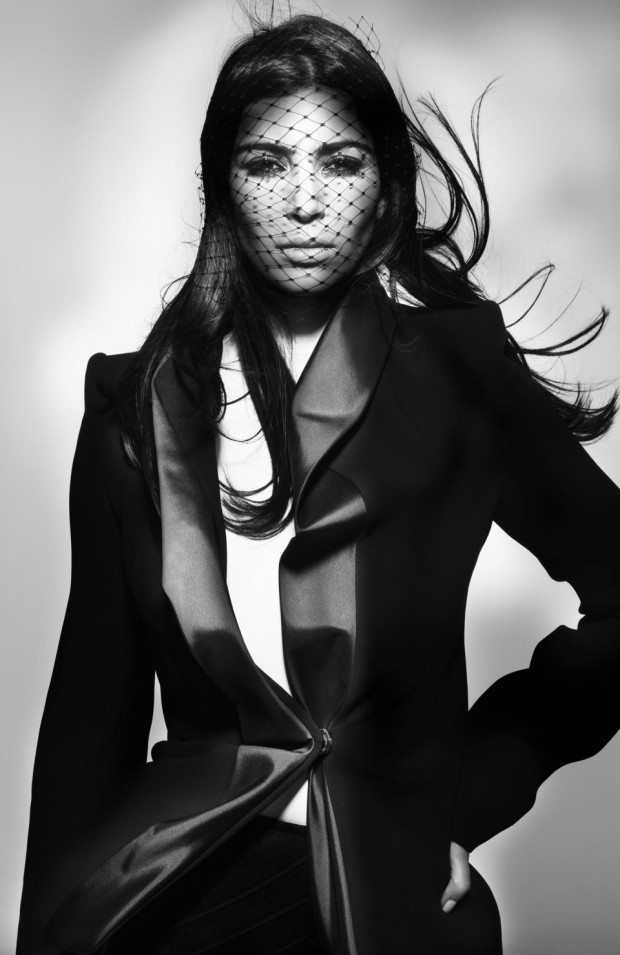 The latest issue of V has been interesting. First up was that rather cringe worthy cover shoot with Nicole Kidman quickly followed by that topless shoot with Céline Dion and as I reported earlier, Kim Kardashian managed to bag a feature in their latest issue too.
As regular readers will know, I'm generally of the opinion that we can all afford to see a little less of Kim but the Nick Knight-lensed shoot isn't too bad. Rather than going the obvious sexed up look, the shoot is actually pretty beautiful and classic. My only wish is that the styling stuck to the feeling in the above image rather than the fur coat and billowy top looks that appear.
For the first time it looks Kimmy might have a little fashionista in her after all.
See the full shoot in the gallery.