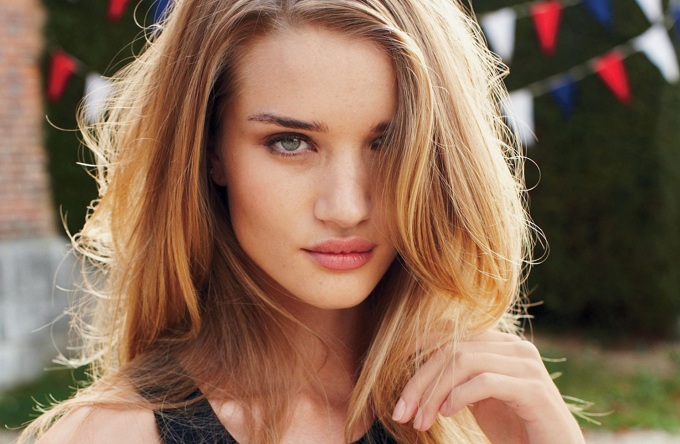 When you think of Rosie Huntington-Whiteley the first thing that springs to mind is the image of her sauntering down the Victoria's Secret runway or stripping down in those Burberry Body ads, right? It's hardly a surprise, then, that her looks continue to be the focal point but as her recent interview in the September issue of ELLE UK shows, there's a lot more to he than those pouty lips and killer body.
As you will know, Huntington-Whiteley has just wrapped up designing her first collection of lingerie for Marks & Spencer and ahead of the launch, which is set to take place on August 30, the high street retailer released this short video with the model talking about the line at the campaign shoot.
What is instantly apparent is just how hands on she's been, something that was highlighted in the ELLE interview. 'I love everything about lingerie, I've always had a thing for it,' she tells the camera. 'It's completely feminine, it's something for women, it's outs, it's our little secret.' She continues: 'I think that we've struck a great balance between it being young and modern whilst still being classic and sexy but feminine, and I hope people enjoy it in that way.'
Are you excited about the launch?