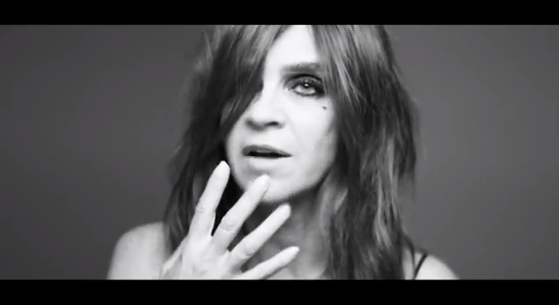 You're probably getting tired of hearing me say this but Carine Roitfeld is truly on a roll and I say it for good reason. Next month will see her launch the debut issue of her highly anticipated new magazine, CR Fashion Book, along with the magazine's website and a whole host of other exciting projects. While we still have a way to go to get our hands on the issue, one thing we don't have to wait for is to see the fruits of her work with MAC.
Yesterday the beauty giant released this fun behind-the-scenes video from her campaign shoot, where Roitfeld talks about everything from wanting to emphasis her eyes to the fact that she sees her star stencils on her face as 'good luck' beauty marks. Aside from that, everything else is what we expected. The collection is all about the brows and recreating her signature smokey eyes look, with some foundations and nude lip colours thrown in too.
The collection is set to hit stores on Fashion Night Out on September 6, which has me thinking. Since Azealia Banks' collection for MAC is being released on the same day and sees her performing at their Soho store, surely that means Roitfeld will be on hand too. How good would a duet be? I mean, it's not like she's afraid of singing in public after that karaoke party she hosted last September. Can someone please make this happen?