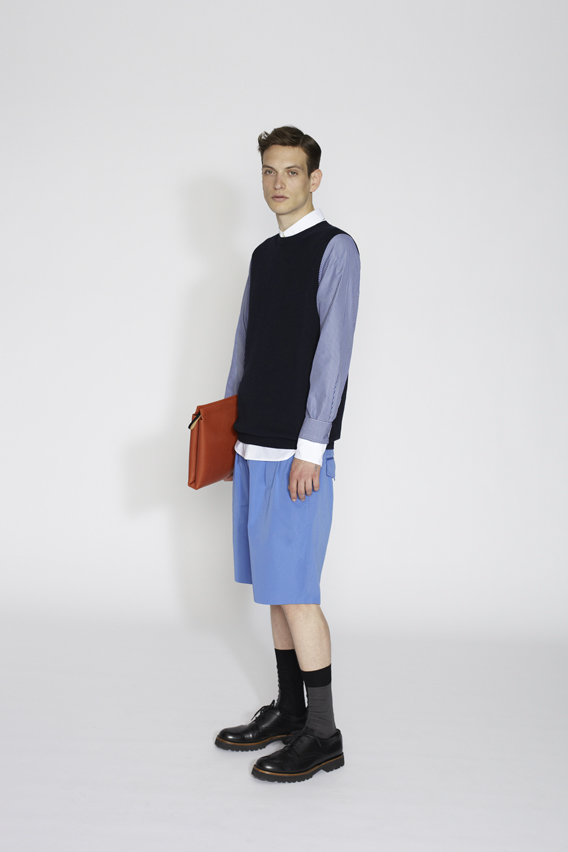 For all of the interesting prints and details in the Marni's women's collection, the men's line never quite seems to have the same effect. Rather than tapping into the brand's signature features, instead it always tend to feel like a diluted version of Consuelo Castiglioni's women's offerings. As a result, I often find myself clinging on to the few statement pieces from the collections as opposed to the more subdued and plain utilitarian trousers and shirts.
Don't get me wrong, Castiglioni's penchant for creating practical worker's clothes does work, especially this season on the lazer cut jeans and a cotton mac, but it would be good to see her push things forward.
While her spring/summer 2013 offerings didn't stray too far away from that, it definitely took a step in the right direction. This season stripes were the print de jour and came in clashing colours on shirts and shorts, on a shorts version of their signature pyjama style as well as along the hemline of trousers and on t-shirts and knitwear.