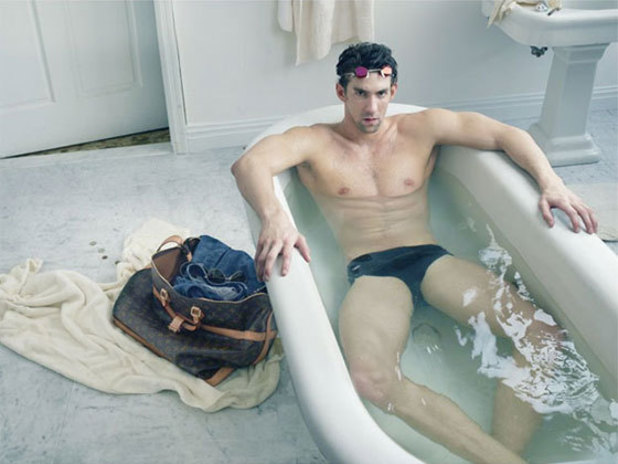 With TeamGB stars like Mo Farah and Jessica Ennis doing so well in the Olympics, it's easy to forget that the Games were big for Michael Phelps too. The American swimmer made sporting history by becoming the most decorated Olympian of all time, with a total of 22 gold medals. It was only a matter of time, then, before brands jumped on the bandwagon and the first big deal comes from Louis Vuitton.
Yesterday the brand unveiled their latest Core Values campaign showing Phelps posing in a bath in swimming trunks, goggles and that much spoken about mysterious bubble between his legs. In another image from the Annie Leibovitz-shot campaign, he appears alongside Larissa Latynina, the former Soviet gymnast who Phelps stole the most decoarted Olympian title from.
Jokes aside, Phelps is the perfect choice for the campaign. Rather than simply jumping on the Olympics bandwagon, nobody can deny that Phelps (and his achievements) refect the core values that the campaign promotes.
Are you a fan?