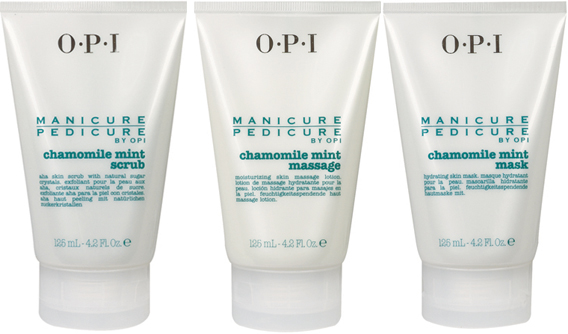 Image courtesy of OPI
Since our hands are constantly on show, they tend to get all of the attention much to the neglect of our feet. It's often only when the weather allows for them to be on display that we invest a little time getting them sandal-ready. As a result, they are easily one of the most abused parts of our bodies but that's something OPI want to change with their new line.
Today the brand revealed the images of their new Chamomile Mint pedicure range, which is set to hit stores next month. The line includes a scrub formulated with natural sugary crystals and botanical extracts to help reduce calluses and dry skin; a lightweight moisturising treatment and a new ultra-hydrating skin mask containing Shea butter.
Prices start at £15.25