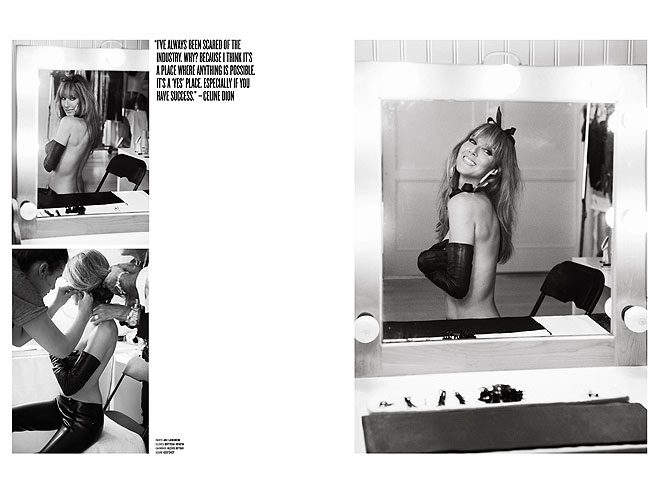 V seem to be celebrating the mature woman in their annual travel issue. As you've probably seen already, Nicole Kidman stripped down (yes, literally) on the cover and she's not alone. In the issue Céline Dion poses in nothing more than a pair of skin tight leather trousers and matching gloves shot in her Florida home.

'I'm like this in my real life,' the 44 year-old told People. 'I was scared a little bit because this is so different for me, but I'm glad I did it. Usually there's always a reason when I do a photoshoot, there's not the opportunity to go crazy.' Unlike Kidman's cover shoot, Dion's actually works. Yes, it's slightly risqué and equally sexed-up but unlike Nicole's, it doesn't feel OTT and attention-seeking purely to make the headlines. And besides, 44 years-old or not, Dion still has it.
Will you pick the issue up when it hits newsstands on August 30?