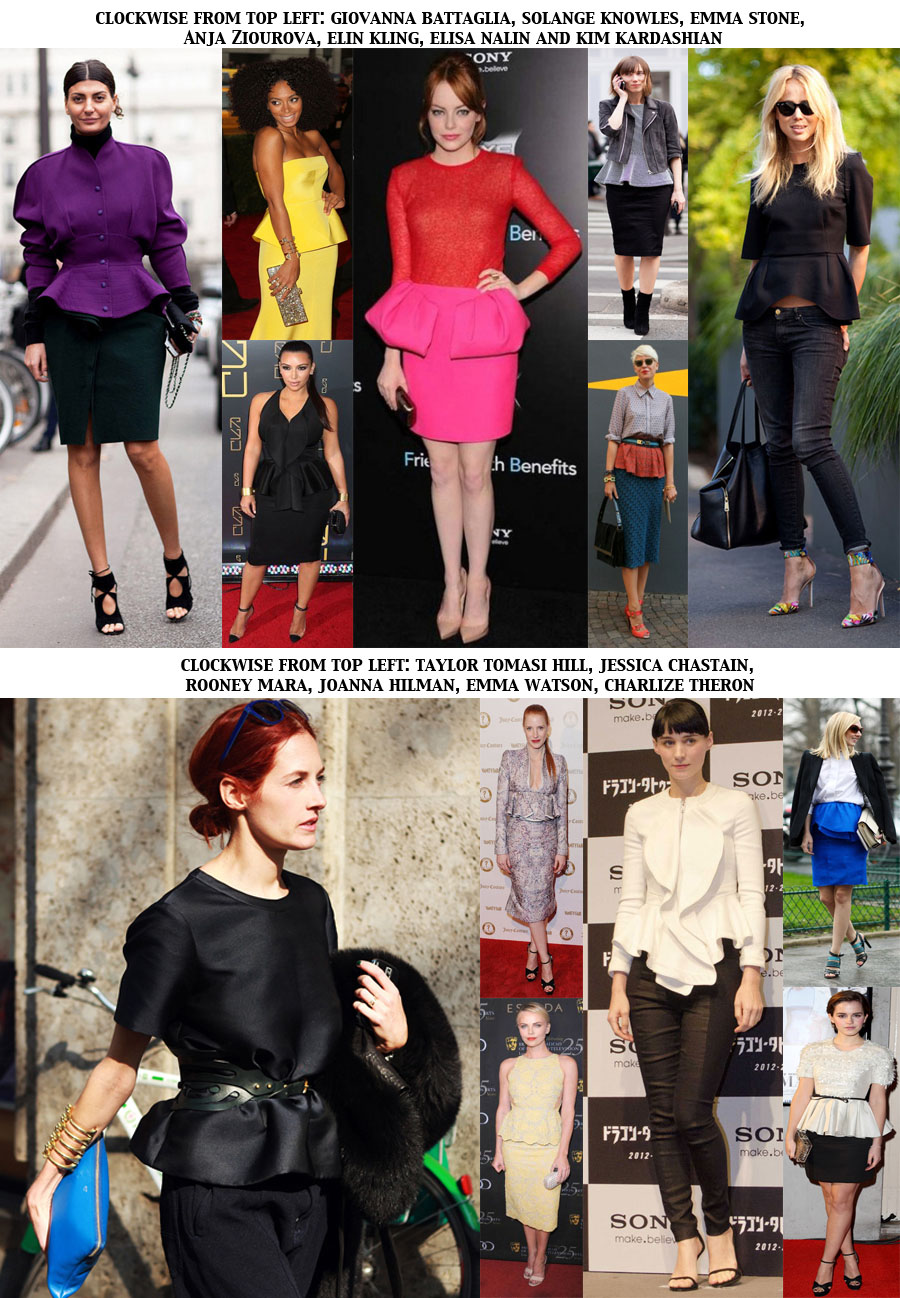 Just when we thought that pyjama dressing was the only unlikely trend of the season, you can add peplum to that list too. The silhouette isn't something new but for some reason or other, many women avoid it like the plague but this season things have changed. The style has made a serious comeback and everyone seems to being embracing it.
Everyone from Jason Wu and Giambattista Valli to Alexander McQueen and Givenchy paid homage to the style back in September and it's not hard to understand why. As someone that has suffered with finding clothes to fit around my typically South African pear shape, the waist skimming effect is perfect. As Beyoncé and Kim Kardashian show, it accentuates a tiny waist whilst skimming your hips and celebrating curves. Even for those that are more straightly shaped, peplums help create the illusion of curves like it did for Emma Watson and Emma Stone recently.
When Michelle Williams sported that beautiful statement red Louis Vuitton peplum gown it became clear that everyone was converted and unsurprisingly, the high street has picked up on it too. Not all are good but  Zara has created some great styles that are sculptural and structured without the fuss that made many people avoid them in the first place.
Are you sold?