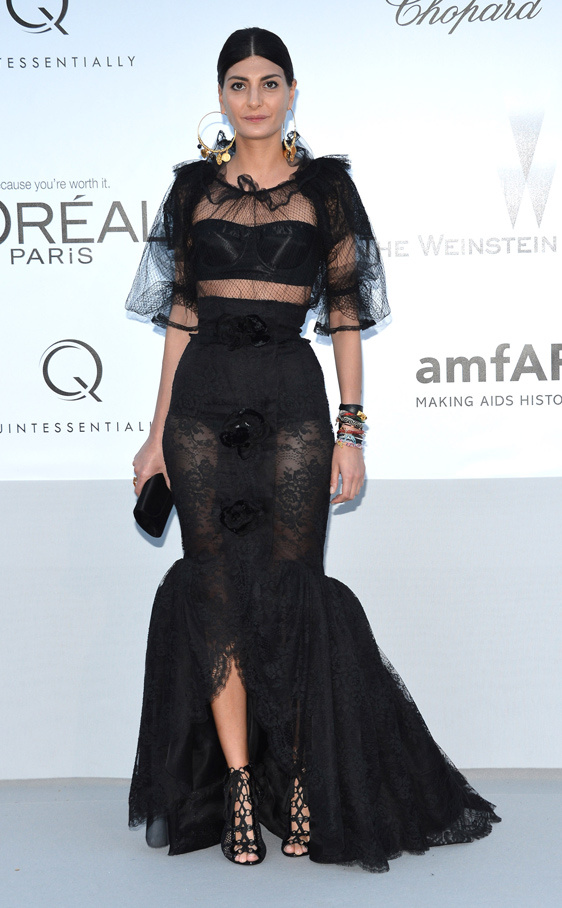 Giovanna Battaglia at amfAR

I'm always slightly dubious when it comes to best dressed lists. Sorry to name check but as many of you will recall, British Glamour's 2012 round-up that they released back in Aril was an example of just how bad they can get. I mean, Tulisa being ranked higher than Nicole Richie and Kristen Stewart as number one. Need I say anymore?
Last week Net-A-Porter released theirs and in stark contrast, it's pretty spot on. Giovanna Battaglia stole the top spot and came in at number one. Whether you're  fan of her bold Italian style or not, nobody can deny that she is always perfectly well put together and channels that aesthetic like a pro. In that respect, her position is well deserved.
Model of the moment Hanne Gabby Odiele came in at number two, which I'm really happy to see. She's one of the few models that actually take risks and breaks away from that increasingly boring and predictable models off duty look. I mean, the girl can pull off those high waisted thigh skimming Balenciaga shorts and in broad daylight. Now that's not an easy task.