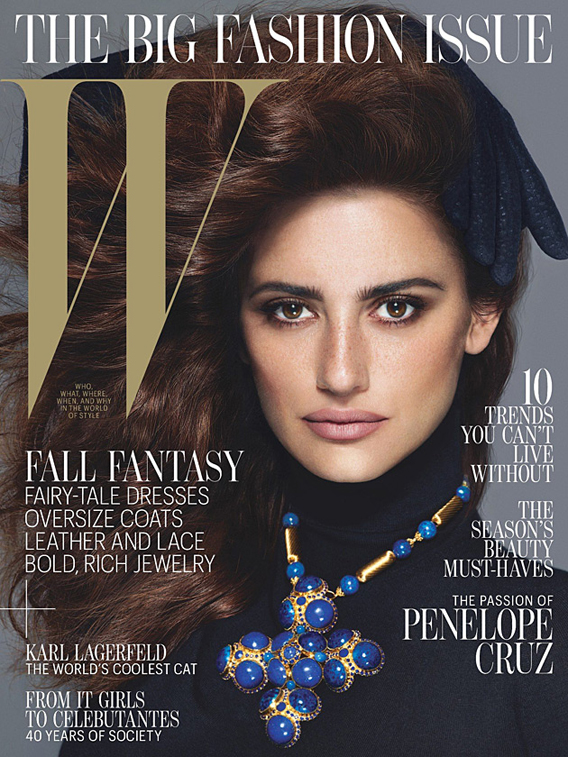 W is one of the few magazines that has been consistently good this year but sadly, their ad pages have been the worst hit with the numbers being 'flt or slightly off' the numbers for last year despite most magazines seeing an improvement. It's against this backdrop that left me questionning why they opted for Penelope Cruz to cover their September issue and sadly, having seen the cover, I'm still asking the same question.
As Candy Patts Price said in 'The September Issue', 'September is the January in fashion' and the cover star is the key factor driving those circulation numbers, which is what makes W's choice so confusing. While Cruz knows how to rock a killer red carpet look, she doesn't exactly have the power of Lady Gaga or any of the other September stars and that aside, the cover itself looks mediocre and frankly pretty forgettable. To their credit, W have always gone the less obvious route with their cover stars but sadly, even with that bein true, I think they're going to suffer with this one.
What do you think? Are you a fan of the cover?