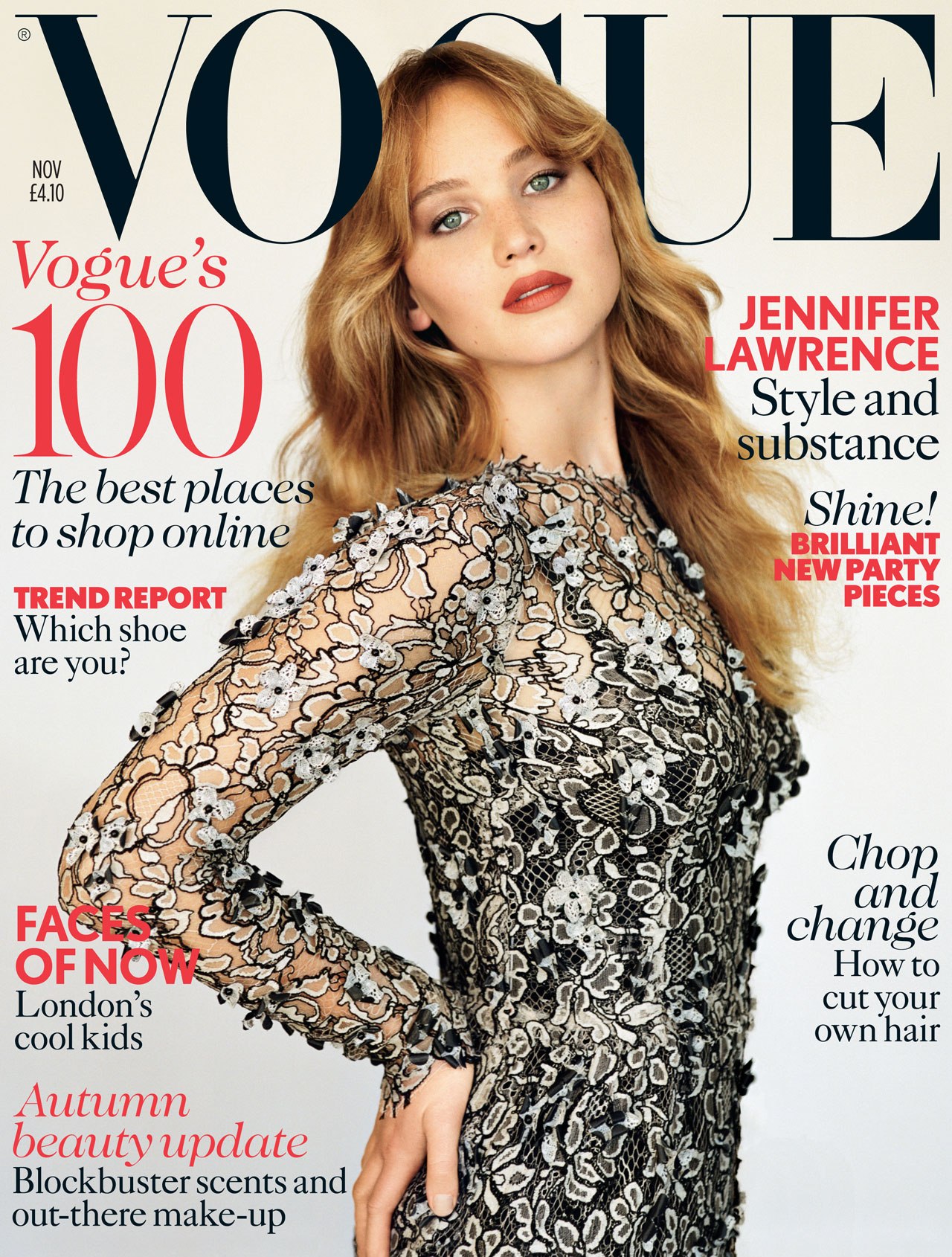 Say hello to Jennifer Lawrence's cover of British Vogue's November issue. If you're anything like me, on first look, you might be slightly disappointed. Admittedly, the cover is a lot less glitzy than some of the actresses most recent ones but it's this reason that it's really grown on me.
It might sound really basic but the charm of this cover is that she actually looks liker her. Not following me? Just take a look at her face. At a time where retouchers are being overzealous with Photoshop, having a cover star look this natural is becoming increasingly rare. The dress, from the Dolce & Gabbana Fall 2012 collection, is intricate enough for it to warrant being on the cover but doesn't detract from her beauty.
I'm slightly crazy about it but what do you think?