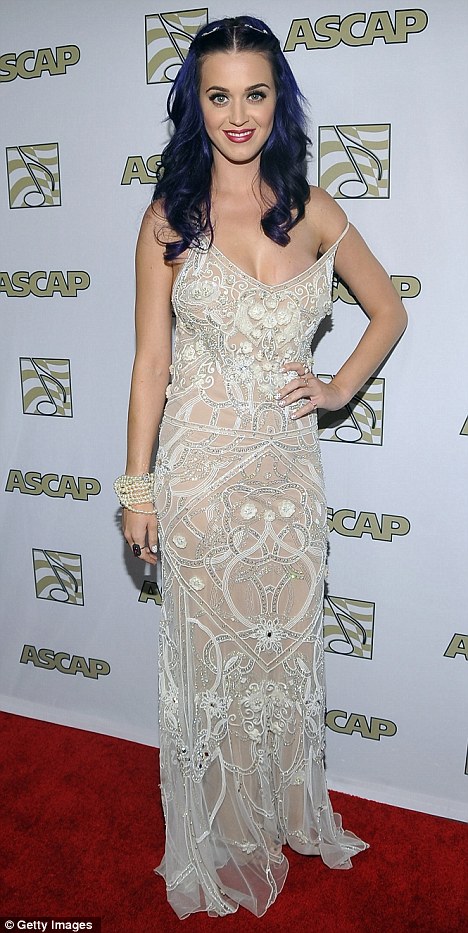 Katy Perry's red carpet looks can be a hit and miss. You can never be quite sure what to expect. One day she's wearing a smurf dress and the next she's in an elegant Elie Saab Couture creation.
Yesterday was a good day though as she stepped out at the ASCAP Awards. She looks effortless and romantic in this ivory embroidered S/S12 Temperley London dress and her new purple locks work a lot better than the blue she was sporting at fashion week.
What do you think of her look?