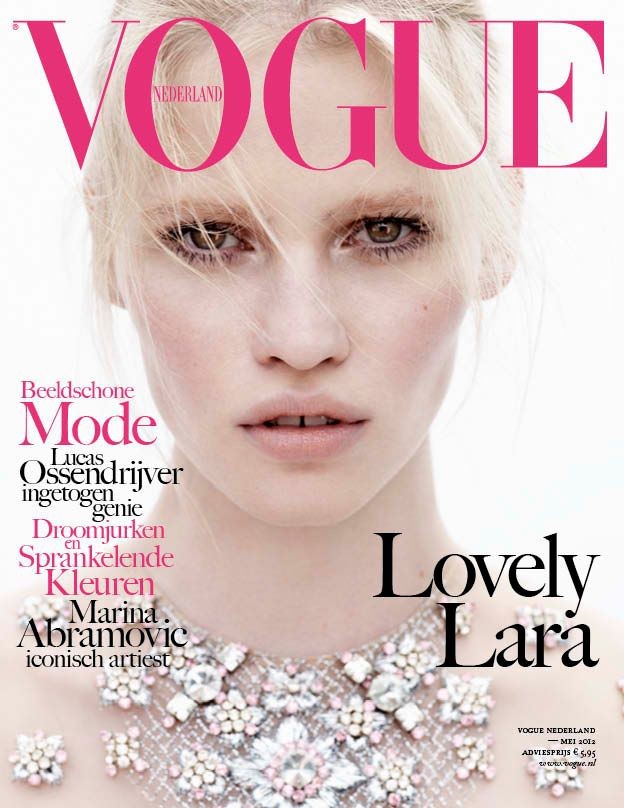 After much anticipation, last month Condé Nast finally dropped the debut issue of Vogue Netherlands. Overall the cover wasn't too bad. All of the pretty pastels that we've been seeing everywhere appeared on the backs of Romee Strijid, Ymre Stiekema and Josefien Roderman and the cover story inside was pretty strong too.
Where many felt disappointed though was with their choice of models for the big cover. As top Danish models go, they had quite a few to choose from so many were expecting either Saskia de Brauw or Lara Stone to make an appearance to mark the big debut. All is forgiven now, though, because the magazine put Lara Stone on their May issue, which dropped this week. At one stage it refreshing to get a break from Stone because she seemed to be in just about everything but considering that we haven't seen much of her in a while besides that recent Vogue Turkey cover, it's good to see her back again.
What do you think of the cover?