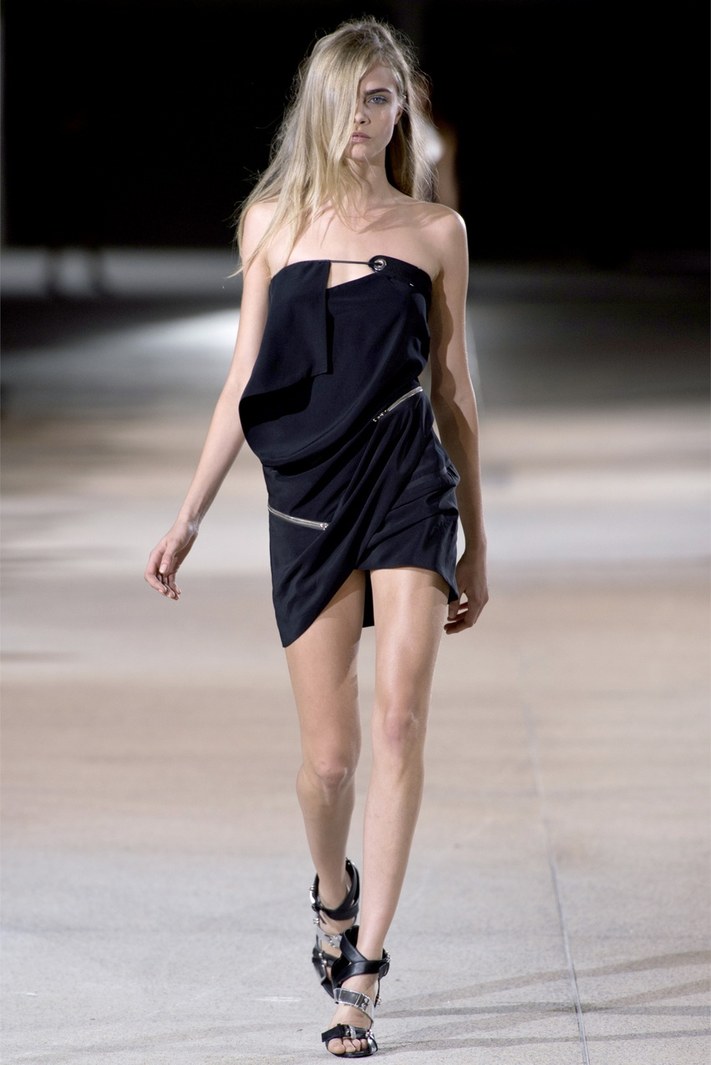 When you think of Anthony Vaccarello, what springs to mind? Anja Rubik and her exposed right hip in that dress that he designed for her to wear to this year's Met Gala, no? That exposure was both a good and a bad thing. Good, because it definitely put his name out there in the consciousness of the mainstream but bad because it, to a large extent, pigeonholed him into designing sexy evening wear.
For that reason it was a smart choice, then, that he opened the show with Rubik completely covered up wearing a simple but desirable white blazer and black trouser combo. The move was deliberate. He was making a point to the world that, while he will continue to deliver those dresses that get the photographers snapping, there's more to him that a hot dress. And this season that he transpired on the series of deconstructed jackets, white over the knee shorts and easy throw on tops that are just what we all need for summer, and will no doubt prove to be a smart business move.
Sex was still there and so were short hemlines. The dresses clung closely to the body to replicate how your clothes would look if you had walked out of the ocean wearing them. I can't lie, the dresses did look extremely hot on Cara Delevigne and Jourdan Dunn but that's partly where the problem is. As has been the case for the past few seasons, I'm just not convinced that these looks will translate on us mere mortals.