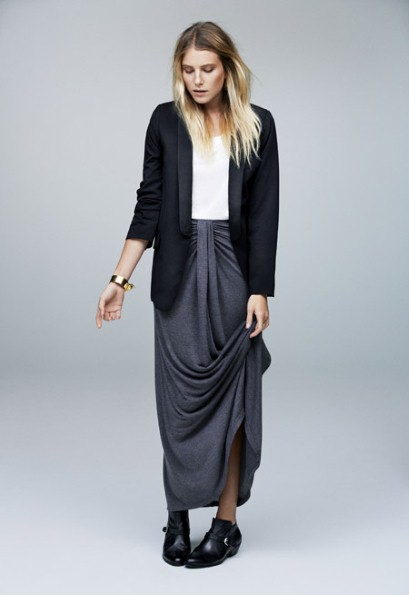 Just before fashion week began, Savannah Miller confirmed that the launch of her own label, Savannah and shortly atfterwards, she showed her collection to a small group of press but last week, the first official image of the debut collection was released.
As expected, the clothes aren't a big departure from what she did with sister Sienna at Twenty8Twelve. What's different, though, is that the new label is more focused on including 'clothes to wear every day that don't cost the earth and make you feel great,' rather than the more trend lead Twenty8Twelve and so far so good. The outfit in the image, sported beautifully by Dree Hemingway, would make a welcomed addition in any women's wardrove and the quality looks good despite the affordable price range.
Are you excited for the collection to launch on October 24.